return to Hardscrabble Farm menu
"My House Has Wheels"
This winter we bought a 1972 Serro Scotty Travel Trailer. Ok, before you pass judgement on us, remember the variety & oddity of the rest of our site!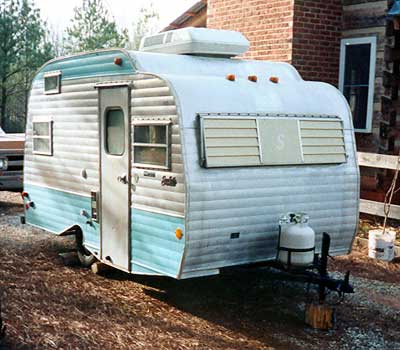 Ok, so the A/C unit isn't "period", but it'll sure be nice in July in Georgia!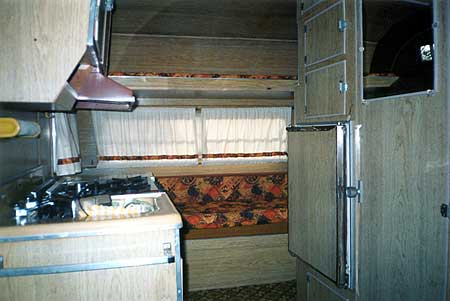 Over on the right is the Fridge and the door to the bathroom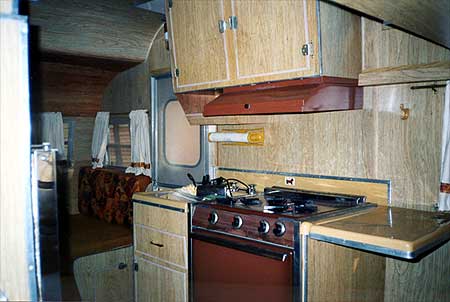 a stove and OVEN!

...this is the eating area.
Updates to the trailer as of Sept 17, 2006
During a trip to Tybee Island this year, we discovered that the weight of the A/C had caused the roof to sag & leak. Not having time or ability to tackle this ourselves, we took the trailer to RV Restorations up in Dalton, Georgia. We were VERY HAPPY with the results. Gary rebuilt the roof & installed electric fans in the roof vents. We did not have him reinstall the roof A/C. Instead, we purchased a portable A/C & put it in the bathroom.
Here's a link to his page detailing the restoration of our camper.

Our Scotty at the Rivers End Campground, Tybee Island, Georgia.